The project is positioned between the conflicting poles of the increasing flood of digital images and the skilful use of media of 10 to 15 year olds on the one hand and their lack of awareness for the chances, risks and responsibilities in handling personal data online and alarming trends as "sexting" or "cybermobbing" on the other.
The scientific objectives of the projects are:
Researching the internet user patterns of 10 to 15 years olds focusing on image data and awareness for chances and risks resulting from handling of personal digital images online
Development of a software-tool for them to explore and evaluate their own personal online-profile based on analysis and linking of digital images
Research, implementation and evaluation of state-of-the-art algorithms to detect, recognize and classify persons, age, gender and emotions in large amounts of image data taken in unconstrained environments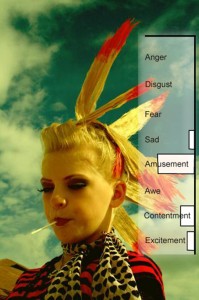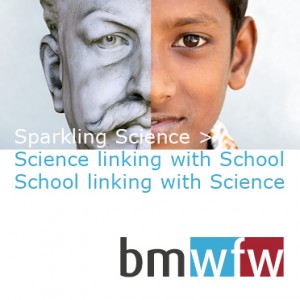 The students participate actively in the project during all project phases. By hands-on experience with the developed profiler they will be confronted with their self-disclosure in the internet. The project aims at rising awareness for the technical possibilities gained by utilization of image analysis and their risks and possible consequences concerning online personal images, and at increasing the students' media literacy and critical use of media.
Project partners
---
Zunehmende online-Bilddatenflut und selbstverständliche Mediennutzung der 10-15Jährigen prallen auf mangelndes Bewusstsein für Chancen, Risiken und Verantwortung im Umgang mit personenbezogenen Bildern im Internet. Schattenseiten und Konsequenzen sind rasante Verbreitung und nahezu unmögliche Entfernung veröffentlichter Bilder und Trends wie "Sexting" oder "Cybermobbing".
Wissenschaftliche Hauptziele des Projektes:
Erforschung des Internet-Nutzungsverhalten von 10-15Jährigen mit Fokus: bildhafte Information und Bewusstsein für Chancen und Risiken im Umgang mit ihren personenbezogenen Bildern
Entwicklung eines altersgerechten Tools zur Überprüfung und Erforschung des eigenen online-Personenprofils durch Verknüpfung und Analyse digitaler Bildern
Erforschung, Implementierung, Evaluierung von State-of-the-Art-Algorithmen zur Erkennung/Klassifikation von Personen, Alter, Geschlecht und Emotion in großen Bilddatenmengen aus unkontrollierten Aufnahmensettings
Die Schüler/innen arbeiten aktiv in allen Projektphasen mit und werden im Praxiseinsatz des entwickelten Profilers am "eigenen Leib" mit ihrer "Nacktheit" im Internet konfrontiert. Das Projekt will Augen öffnen für die technischen Möglichkeiten der Bilddatenanalyse, die Risiken und möglichen Konsequenzen im Umgang mit Bildern im Internet und ihr kritisches Medienbewusstsein und ihre Medienkompetenz fördern.
Projektpartner
Publications
Wetzinger E., Atanasov M., Weidinger K., Tschol M., Kampel M., "Improving Media Literacy among 10-15 Year-Olds Using Image Analysis", International Conference on Advances in Education and Social Sciences – Abstracts & Proceedings, Istanbul, Türkei, ISBN: 978-605-64453-4-7; Paper-Nr. 297, 10 S., October 2015.
Wetzinger E., Kampel M., "The Profiler – Media Education for 10-15 Years Old Pupils using Image Analysis and an Interdisciplinary Project Approach", accepted for publication in the proceedings of the International Conference 'The Future of Education', Edition 6, Florence, Italy, June-July 2016
Wetzinger E., Atanasov M., Kampel M., "Person Profiling Using Image and Facial Attributes Analyses on Unconstrained Images Retrieved from Online Sources", accepted for publication in the proceedings of the International conference on Image Analysis and Recognition, Póvoa de Varzim, Portugal, July 2016
Kampel M., Wetzinger E., Atanasov M., "Image analysis for pupils' Internet behaviour", presentation at 13th Nordic Youth Research Symposium NYRIS13, Trollhättan, Sweden, June 2016
Waechter N., Atzmueller Ch., "Data insecurity, cyber bullying and young people's risk management on social media", accepted for presentation at 13th Nordic Youth Research Symposium NYRIS13, Trollhättan, Sweden, June 2016
Atanasov M., "Person Profiling Using Individual-Related Image Analysis", Bachelor thesis, Vienna University of Technology, Vienna, 2015
Wetzinger E., "Interdisciplinary Media Education Concept using Image-Based Person Profiling", Master thesis, Vienna University of Technology, Vienna, 2016