Problem Statement & Goal
We developed a prototype for recording bees when entering the bee hive. The images are used to analyse bee images in various ways: mite detection, pollen quantity estimation, bee counting, …
In this practicum we want to record new bee data in bee hives from our partner in Banja Luka.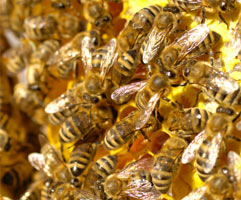 The goal of this practical work is as follows:
Learning to use our prototype for bee image data acquisition (improving it, if necessary)
Travelling to Banja Luka between June and August for a period of about 1-2 weeks and record bee data.
(Our partner in Banja Luka is the university of Banja Luka)
Learn how to use such equipment in the wild
(We provide travel costs and accomodation in Banja Luka)
The subject is open to consecutive activities like bachelor or master thesis.
Send me an email for more information: martin.kampel@tuwien.ac.at