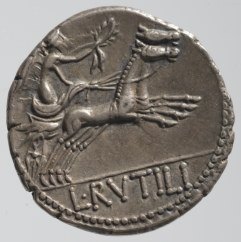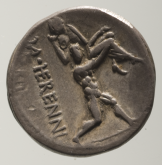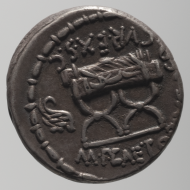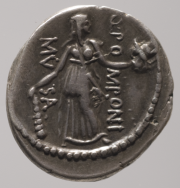 Description
The coin image dataset is a dataset of 60 classes of Roman Republican coins. Each class is represented by three coin images of the reverse side acquired at Coin Cabinet of the Museum of Fine Arts in Vienna, Austria. The dataset has been used for evaluation in [1].
Download and Use
The dataset is now available at Zenodo:


The dataset is freely available for non-commercial research use. Please be aware that the image rights belong to the Museum of Fine Arts in Vienna, Austria. Please also cite our paper [1] when using the dataset for your research.
Technical Details
The image filenames have the following syntax: class[classid]_image[1-3].png
The dataset also contains a CSV-file "classes.csv" which maps the class-IDs to the reference numbers defined by Crawford's standard reference book [2].
References
[1] Zambanini S., Kampel M. "Coarse-to-Fine Correspondence Search for Classifying Ancient Coins", 2nd ACCV Workshop on e-Heritage, pp. 25-36, Daejeon, South Korea, November 2012. (pdf)
[2] Crawford, M.H.: "Roman Republican Coinage", 2 vols., Cambridge University Press, 1974.
Contact: